The ways we work, share information, and connect with one another are all changing. Your message has never felt more urgent or important, but how do you compel others to listen? Whether you're entering into a season of great change for your organization, you're closing in on a major opportunity, or you're on the verge of a big breakthrough, you have a message that must get out, and a moment you must get right.
MISSION FORWARD was launched in 2014 as our signature speaker series, designed to drive deeper conversations among innovative thinkers, makers and doers in social change. Building upon the speaker series, and in response to several organizations just like yours, we're now taking Mission Forward to an exciting new level.
With creative and cost-effective tools, inspired solutions, and a trusted network of problem solvers, we're arming organizations and their teams with the insights, skills and inspiration needed to move their own missions forward.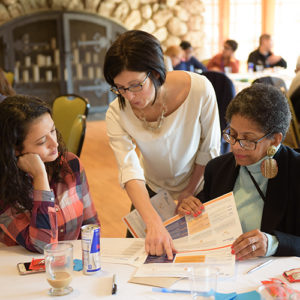 An Introduction to Inclusive Marketing Webinar
An interactive webinar for nonprofit communicators who want to build messages that are more equitable, understandable, and culturally appropriate.
Many organizations feature stories of success on their websites, in annual reports, and across marketing, and for good reason. These stories represent the people who bring the impact of that organization to life. But, what if the stories you tell are actually limiting your ability to communicate across your most important audiences? What if, in elevating these "best of" stories, you are leaving out some of the most vital most voices from your organization's narrative?  How might the story change if your community told its own story, in its own words? In this interactive webinar, every participating organization will have a chance to reflect on the stories it tells, the stories it sells and the stories that has yet to uncover.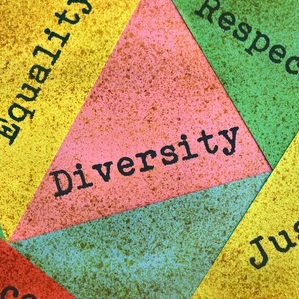 Breaking Bias in Storytelling
A half-day session to unstick your biggest communications challenges.
Our once-per-quarter Design Thinking Days will help you un-stick your biggest organizational challenge. On May 31, join us at Mission Partners HQ in Bethesda, MD for a half day session devoted to building equity and breaking bias in storytelling. In addition to soaking in the creative energies of our team, you can also register to receive a personal assessment of your materials through an equity lens, and participate in one of several impromptu workshops that will happen throughout the afternoon related to building more equitable and inclusive communications materials. Click here to read our blog on the importance of breaking bias in storytelling.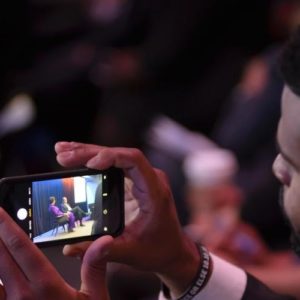 Building Better Spokespeople
A half day workshop designed to improve your presentation skills, enhance your ability to prepare for high stakes conversations, and arm you with the skills to deliver compelling messages.
When Martin Luther King Jr. was preparing to deliver his "I Have a Dream" speech in 1963, those now famous words weren't even in his written script. They were ad-libbed in the moment, turning a speech originally planned to last a few minutes into an historic, 16-minute address.  In preparing to deliver public remarks, many leaders believe that the key to success is practice and preparation. And in many ways they're right. But that's not actually where success lies. It's the message that can be delivered in between the formal lines of a script—that gift of improvisation—that can be most compelling. Learn the same presentation secrets used by some of the nation's most admired public figures, and walk away ready to confidently tackle your next public speaking engagement.
Mission Forward at the Greater Washington Board of Trade
On April 20th, we kicked off the 2017 series of Mission Forward, at the Greater Washington Board of Trade. We were joined by MacArthur Genius Award Winner Mauricio Lim Miller, founder of the Family Independence Initiative, who read an excerpt from new book, The Alternative, Our conversation also featured Natalie S. Burke, founder of CommonHealth ACTION, and a national leader in helping corporate leaders and communities achieve greater equity in their work. Click here to view photos from the event.
Mission Forward at the Chronicle of Philanthropy
Through candid and in-depth conversations in New York and Washington, D.C. our 2016 series examined the challenges, creativity and collaborative spirits of social innovators who are tackling major challenges of our time, paired with the philanthropist or investor who invested early in each of their big ideas. Over the course of the series, the Chronicle of Philanthropy's Stacy Palmer and Carrie Fox shared their findings together through ongoing editorial coverage.
Read more about past events and explore photos from the 2016 series.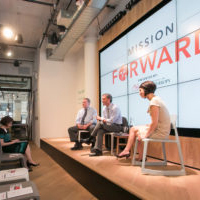 Featuring Plinio Ayala, Per Scholas and Donn Weinberg, The Harry and Jeanette Weinberg Foundation, Inc.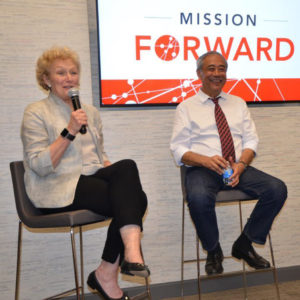 Featuring Mauricio Lim Miller, Family Independence Initiative and Clara Miller, The F.B. Heron Foundation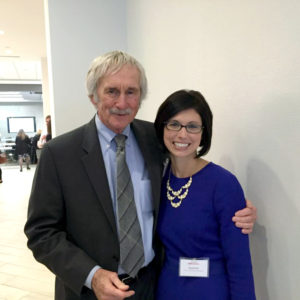 Featuring Bill Milliken Communities In Schools, Inc. Founder and Vice Chairman
Mission Forward at the Newseum
In October 2014, we brought together some of the best thinkers and leaders in philanthropy, nonprofit management, journalism, and social entrepreneurship to explore the ways in which nonprofits continue to move their missions forward amid today's changes, challenges and opportunities. View the powerful conversations from Mission Forward below.
Opening Remarks
Delivered by Carrie Fox and Brian Fox
Conversation Lab 1:
Advancing Missions Amid New Philanthropy Models
Featuring Carol Thompson Cole, President & CEO, Venture Philanthropy Partners; George Jones, CEO, Bread for the City; and Nicky Goren, President & CEO, Meyer Foundation
Conversation Lab 2:
Advancing Stories for Maximum Impact
Featuring Tina Rosenberg, Co-Founder, Solutions Journalism Network and Co-Author, "Fixes" Column, The New York Times
Conversation Lab 3:
Advancing Ideas and Breaking Through the Clutter
Featuring Jonathan Greenblatt, Director, Office of Social Innovation and Civic Participation, The White House