Race and Humanity in the Workplace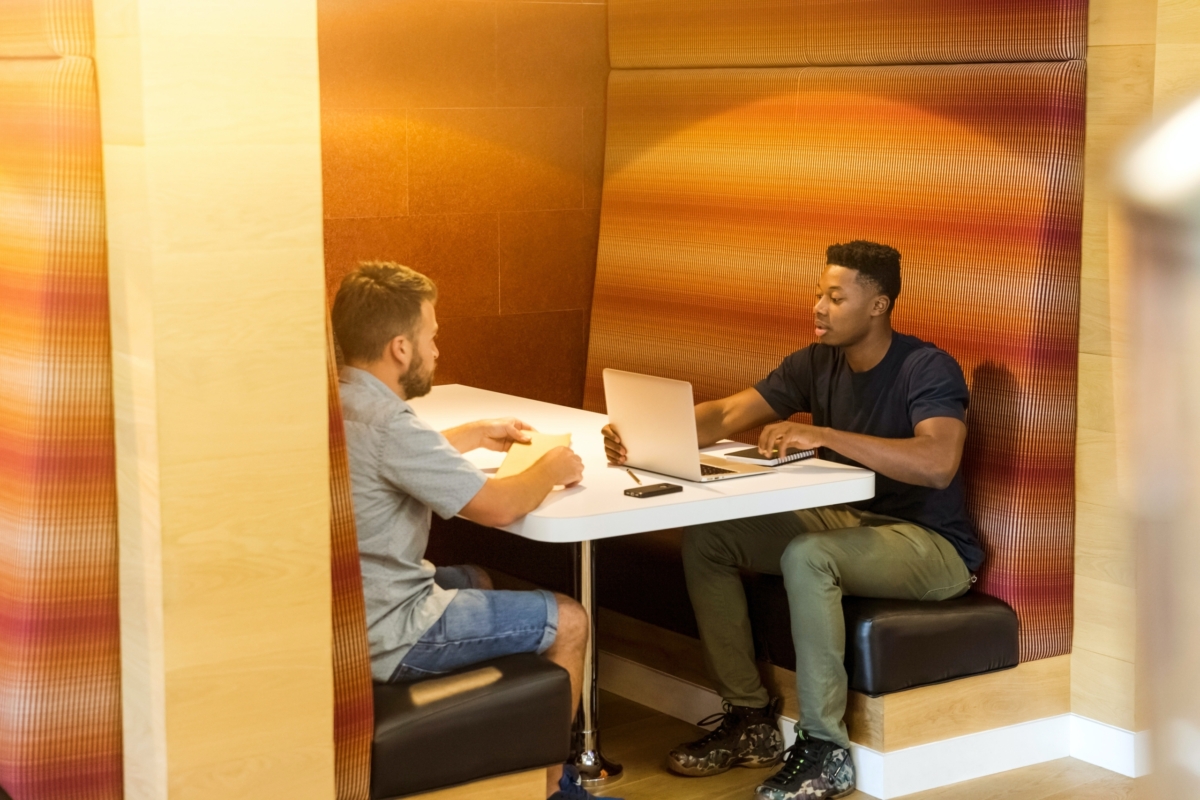 By: May Robinson, Mission Partners Director of Community Engagement
Recording of "Race and Humanity in the Workplace"
Highlights from "Race and Humanity in the Workplace"
Earlier this year, we planned The Business Case for Racial Equity, a community convening in partnership with the W.K. Kellogg Foundation (WKKF) and Leadership Montgomery, inspired by the WKKF report of the same name. Due to our global pandemic, this event was postponed. However, race equity remains our top priority, and centering ongoing dialogue on issues of justice, equity, diversity and inclusion are central to that priority.
When we first planned last week's virtual community conversation, it was around the time that the murder of Ahmaud Arbery gained national attention. Internally, we were already reflecting upon the past and current commitments of Mission Partners to advance racial equity within our organization, our communities, and the world. While we have spent the last several years working on weaving racial equity into our work, we still have a long way to go to become an anti-racist organization. Were we bold enough in calling out and standing against racism? Were we making an impact in our communities beyond education and awareness? And were we willing to prioritize anti-racism actions above feelings of discomfort and fragility? While we reflected on how to commit to more actions to dismantle white supremacist systems, our country then witnessed the murders of Breonna Taylor and George Floyd, among a long list of other Black men and women unjustifiably murdered in America for centuries. Following these recent murders, the #BlackLivesMatter movement gained global support, with the worldwide June 2020 protests against American police brutality being called one of the largest Civil Rights protests in world history.
This brings us to Thursday, June 18, 2020. We invited racial equity professional and Mission Partners consultant, Carolyn Lowery to join our CEO Carrie Fox for an open dialogue on race in the workplace. The following is a recap of this conversation. Our intention is that this conversation can inspire attendees to keep the conversation going with their colleagues, partners, family, and friends.
Statements Are Great, But Action Is Better
There is a mindset shift occurring, with many people looking outside of individual instances of racism and now seeking to understand the deep-seated racism built within our systems. For some people, this conversation isn't new. Many business and community leaders have released bold anti-racist statements and commitments, but outside of talking about racism, what actions can people commit to actually change oppressive systems?
First, Acknowledge and Reflect On This Moment
Conversations on race can be hard, but they don't need to be intimidating. Before starting any conversation, consider why this moment feels different and what you will do about it. Understand that nothing is new about the racism of today; the only thing that is different is the increased awareness by people who are not directly impacted by racism. White people can no longer ignore racism. Understand that communities of color have endured racism for hundreds of years, so it can be painful to watch new people come to terms with the realities of racism for the first time.
Do the Inner Work
Before we can tackle interpersonal and systemic racism, we each must reflect internally about the role we play in issues of race and racism. This requires introspection and reflection. Some easy first steps in completing this inner work include:
Accept that trauma, pain, and fear will be part of the process. Anti-racism work is a lifelong journey, so take breaks to limit your own trauma, pain, and fear.
Be aware of your own biases and seek to understand why they exist.
Practice empathy.
Establish Grounding Commitments 
When you are ready to bring the conversations to your workplace, it is beneficial to establish grounding commitments together as a group. Some that we suggest are:
Willingness and Flexibility: It is critical to understand that developing a framework is a process. Understand and plan for how to manage anger and other hard emotions. Anti-racism work doesn't come with a timeline. It is a journey, not a destination. Be flexible to breaks and shifts needed to manage the tough feelings that come with the work.
Humanity: What does a human need to be successful? Accept there are multiple ways to get work done through innovation and creativity.
Trust: This needs to go both ways.
Vulnerability: Rumble with vulnerability. We need to feel comfortable challenging each other and boldly speaking out.
Just start and do the work: Unlearn to relearn. It is a lot of work. It is tiring. It can be overwhelming to know where to start, but just start somewhere and know you will stumble along the way. It's okay.
Be a Changemaker
At Mission Partners, we are avid followers of The Management Center, which recently published five points in applying an anti-racist framework to your organization:
Acknowledge and learn from past harms and inequities.
Root out existing inequities inside your organization.
Make specific, concrete, and outcome-driven plans to address inequities.
Make challenging anti-Black racism part of everyone's job description—starting with your own.
Don't make promises you can't keep.
Other Resources
Some resources shared during this conversation to start your own inner work include:
Ready to Bring This Conversation to Your Team?
Our team has facilitated several virtual sessions through COVID-19. We are currently developing a Race and Communications workshop, which can be conducted virtually or in-person, to help your organization and team practice anti-racism through your internal and external communications. Contact us today for more information.
https://mission.partners/wp-content/uploads/2020/06/linkedin-sales-navigator-AXDunSs-n4-unsplash-scaled-e1617888067174.jpg
800
1200
May Robinson
https://mission.partners/wp-content/uploads/2017/11/mp-logo-dark-300x107.png
May Robinson
2020-06-23 18:26:02
2022-03-23 11:29:12
Race and Humanity in the Workplace