What Would it Hurt to Ask?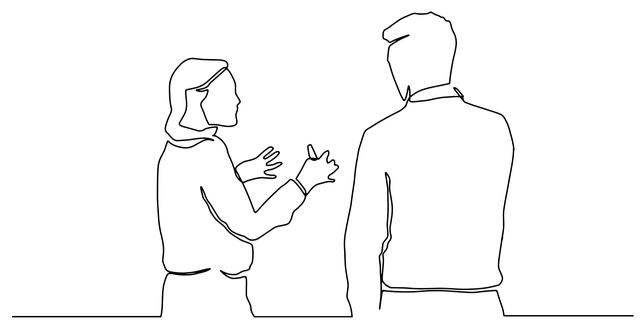 Think about the last hard question that was tossed your way. I mean a really hard question. Maybe it was in a large presentation, at a weekly team meeting, or in a one-on-one conversation with a colleague.
Wherever it was, I want you to stop and think about the last hard question that you didn't have an easy answer to.
For some, these moments can be incredibly trying. They force us to think quick on our feet about how to fill the empty space of silence between the question and our answer.  Many of us have been conditioned since we were young children to keep that space between question and response short, being told by parents and teachers to "answer questions when they're asked of us" and to "speak up so others can hear us."
But what happens when the question is so big, there isn't an easy answer?
I'll let you in on a little secret: these are the questions I've come to enjoy most. I like asking them, and I like receiving them. Not because I like the struggle or discomfort that comes with them, but because inherently if someone cares enough to ask a tough question, it likely means they also care enough to wait for a good answer.  And it's in that period of reflection that I find we grow and learn the most.
Here's how it typically goes down when I get a tough question:
A. Someone poses a question in a large group or small meeting setting.
B. I hear the question, but I'm not in a position to give a fully formed answer.
C. So, I acknowledge it:
"I'd like to pause and appreciate that question—it gets right at the heart of why we've taken on this work. I'd like to do some deeper thinking on this question, and I'm going to come back around to you with a thorough answer before the end of this week."
D. And then, the deep work of developing an answer—and more specifically, a point of view—begins. No more are we in the ping pong of question/answer, question/answer, but rather the thoughtful process of crafting a response that deepens your perspective, position, and point of view—all important factors in building trust, and ultimately, in moving people to action.
Recently, I heard someone describe hard questions like this:
"Hard questions force us to think deeply about our beliefs and our actions. They can come in many different forms, and while asking them to other people can push them, the most important action is to be able to ask the hard questions to yourself. When you do this, you get to the core of why you do certain things."
Yes!  We must be willing to ask the hard questions to ourselves.  They might initially be posed by someone else, but when we default to delivering a quick answer in the moment, we probably haven't given that good question a whole lot of good thinking.
My dear friend Natalie Burke likes to ask, "what are you stewing on?"  I love that prompt because it gets at the spirit of deep thinking that I find so valuable in communications.  So, I invite you to try it. The next time you get a tough question, pause before delivering the quick response.  Acknowledge the question, and the importance of a thorough answer, and then stew on it for a bit.  Honestly, what would it hurt to ask the tough questions? At the very least, you'll end up with a better answer.
Bottom line: it's not how quick you can deliver an answer in the moment. It's how much you're willing to sit with the tough questions that come your way. I guarantee that the process of deep thinking will lead to much greater clarity and conviction in the process.
This is week 7 of the Finding The Words column, a new series published every Wednesday that delivers a dose of communication insights direct to your inbox. If you like what you read, we hope you'll subscribe  to ensure you receive this each week.
https://mission.partners/wp-content/uploads/2022/02/shutterstock_1811540917.jpg
360
640
Carrie Fox
https://mission.partners/wp-content/uploads/2017/11/mp-logo-dark-300x107.png
Carrie Fox
2022-02-16 20:03:57
2022-02-23 13:17:43
What Would it Hurt to Ask?