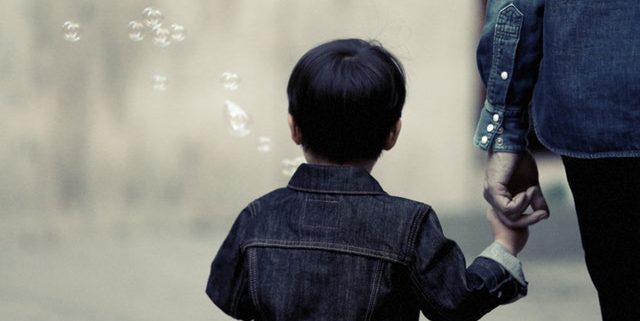 By: Arron Neal, Mission Partners CSO + Carrie Fox, Mission Partners CEO
When we're asked what it means to be a Certified B Corporation®, we often tell people that our business model sits between that of a traditional for-profit business and a non-profit organization. As a Benefit LLC in the state of Maryland, we are legally held responsible for considering people, planet, and profit in every decision we make. And as such, we have a heightened sense of responsibility about our actions to ensure that we build a business that is equally good for our employees, good for our clients, and good for our world. 
It's one thing to say that, and another to dig deep into what it means to say that.  
We are not only a Certified B Corporation, but a founding signatory of #WeTheChange, a movement led by fellow women-owned B Corporations, who believe as we do in building a radically inclusive and richly regenerative economy.  That is to say: an economy where business can work for everyone, and for the long term. 
Building a business like this requires deep analysis of the systems, structures and institutions at the core of traditional business and employment models to ensure we foster an environment that supports our commitment to justice and racial equity, and that is in line with our stated values.  Because if a business commits to being a force for good, it must also be deeply committed to challenging barriers that inhibit equal outcomes in business. It must be committed to actively identifying and eliminating racism, sexism, classism, ableism, anti-semitism, ageism and heterosexism by changing systems, organizational structures, policies and practices and attitudes, so that power can be redistributed and shared equitably. It is those -isms that have supported and maintained the long defined societal norm in North America (white heterosexual male leaders who are Christian, living without disability, and who have access to wealth, resources and networks), and which limit a society's ability to achieve true equity among its people.
It's been an especially interesting journey given the work we do. As strategic communications consultants working at the intersection of policy, philanthropy, and public relations, we've been at the decision-making table with dozens of nonprofits and foundations as they have taken on issues of race and gender in their work: in grantmaking, Board development, hiring and recruitment, all the while pushing our company along the same complicated, often uncomfortable, but necessary path.
Yet, for all the work we do with foundations and nonprofit organizations, many of whom have begun to document their race equity plans as well, there is far less of a barometer for business leaders, especially for small businesses like ours.
And so, over the last few years, members of our team—including current and former employees and contractors across the business—have worked to identify, disrupt, and address policies, systems, and situations where we see signs of white privilege and power and other inequities at play. 
It has not been easy. Shifting power to an envisioned end state of distributed power and racial equity—when race or immigration status is no longer correlated with one's outcomes and when everyone has what they need to thrive—requires a willingness to get messy. It requires a vulnerability to try even when the right words aren't easy to find, and a commitment to wholly transform how business operates, knowing that the end result of employing high impact practices through an equity lens is a business model that works for everyone, and for the long term.
As this journey requires regular reflection, accountability and continuous commitment, we wanted to share some of our practices for those going through, or considering, a similar process. We share this framework as a tool for other businesses, and as a public barometer and internal accountability reminder to ourselves that there remains a long way to go within our own practice.
What follows are some of the commitments included in our plan, and a sampling of the actions we are taking to advance and realize equity:
Build a racial equity lens into our organization's strategic planning policy, priority setting process, and issue area strategy and implementation work

. We have long deployed a high impact model of project management, but in 2020, we intentionally added a race equity lens to every project we take on. Our Equity Accountability Practice includes team members from across the organization who bring diverse perspectives and experiences, who are being trained in a shared language of equity, and who will hold fellow team members accountable to using the most racially equitable processes in our planning, research, client service, project management, materials and campaign development.  This commitment requires continuous learning and will never come to an end.
Remove bias from the hiring process while building equitable pathways to wealth-building opportunities and senior leadership roles for all employees.

In 2019, we re-engineered our hiring practices, organizational chart, and leadership team to ensure that every member of the organization can realize a path to leadership, including opportunities to build ownership stakes in the business. We understand that having a diverse staff is itself an essential goal as minorities become the majority and as a lack of diversity increasingly has a business cost. Research shows that

employers with more diverse workforces

experience better rates of innovation

and, as Neilson reported recently, "with 43% of the 75 million Millennials in the U.S. identifying as African American, Hispanic, or Asian, if a brand doesn't have a multicultural strategy, it doesn't have a growth strategy."
Eliminate adverse outcomes and barriers caused by the systems of oppression within our work and communities.

We take seriously our role as an employer and good community partner. We create an environment for all to thrive by offering a robust healthcare plan, flexible work from home policies, and paid parental leave, as well as a cash benefit to offset travel to the Mission Partners office. While most small businesses do not offer a 401K, we offer a plan that guarantees a minimum 3% investment to all employees after one full year of service, including access to impact investing funds that are in line with our company's core values.
Actively challenge policies and systems, internally and externally, that perpetuate oppression, discrimination and inequities. 

For years, we have led with a person-first approach to communications. We believe that the words we choose and the way we use them characterize our identity, manifest our belief system and join us or disconnect us from those with different identities. As language changes, we adapt and change to ensure we are using the most thoughtful and inclusive language possible. We do not always get it right but we are determined to keep learning. We center inclusiveness in our language and counsel our clients on how to reframe their communications to remove instances of discriminatory, stereotypical or biased language while creating messages and materials that enable everyone to feel that they are being reflected in the work.   
Support the efforts of organizations that serve those most affected by inequity and strengthen our role as an effective partner to those organizations.

We are intentional about the clients we support which creates an even greater imperative to achieve, model, and spread equity as a company and partner to these important allies. Through our work with AIDS United, we helped raise public awareness and Congressional support for HIV/AIDS funding in the Deep South where there i

s a disproportionate number of African Americans living with HIV/AIDS due in part to limited access to quality health care. On another project, working as an evaluator for Slack, we helped establish a blueprint for replicating an appre

nticeship pilot program to shift perceptions and eliminate stigma about the workforce potential of formerly incarcerated individuals. And, our work with the Family Independence Initiative helped elevate the importance of access to choices, capital and social connections to help families lift themselves out of poverty. 
Prioritize Black and Woman-Owned Vendors.

We are proud of the alliances and partnerships we've built that support our equity vision. More than 65% of Mission Partners vendors are women-owned businesses including five organizations identifying as Black-led, African-American-led or Person of Color-led (PoC-led). In 2020, we will further diversify our team of faculty to support Mission Forward webinars and programming, supporting our commitment to elevate and promote diverse talent.
Create an ongoing dialogue to explore key concepts including cultural, structural and institutional racism, white privilege, and community partnership, especially within the content of our issue areas.

Our Mission Forward series of events is both a platform for us to convene leaders on key topics as much as it is a platform for us to be in conversation and relationship with those most impacted by inequities. We conduct quarterly employee surveys to check in on our progress towards a more racially just and inclusive company, and since 2014, we've hosted community gatherings, workshops and trainings to learn and grow as a team and to build more equitable communities.
It is our intent to hold ourselves accountable to these goals and actions and to adhere to these values. As such, we invite you to join us for an upcoming conversation on this exact topic when we convene on March 27 for our annual spring convening on The Business Case for Race Equity, which we are hosting in partnership with Leadership Montgomery.
If you are working through a race equity plan for your business, or if you have expertise that you can share, we hope you will consider joining us on that day.  You can learn more and reserve your seat here, or reach out to us if you'd like to set up a conversation to talk more deeply about what it means to build an inclusive economy, together.
https://mission.partners/wp-content/uploads/2020/03/kid-child-parent-small-7835-1.jpg
426
640
Carrie Fox
https://mission.partners/wp-content/uploads/2017/11/mp-logo-dark-300x107.png
Carrie Fox
2020-03-02 23:10:47
2022-03-23 11:35:07
Just Business