Institutionally Underserved, Historically Resilient.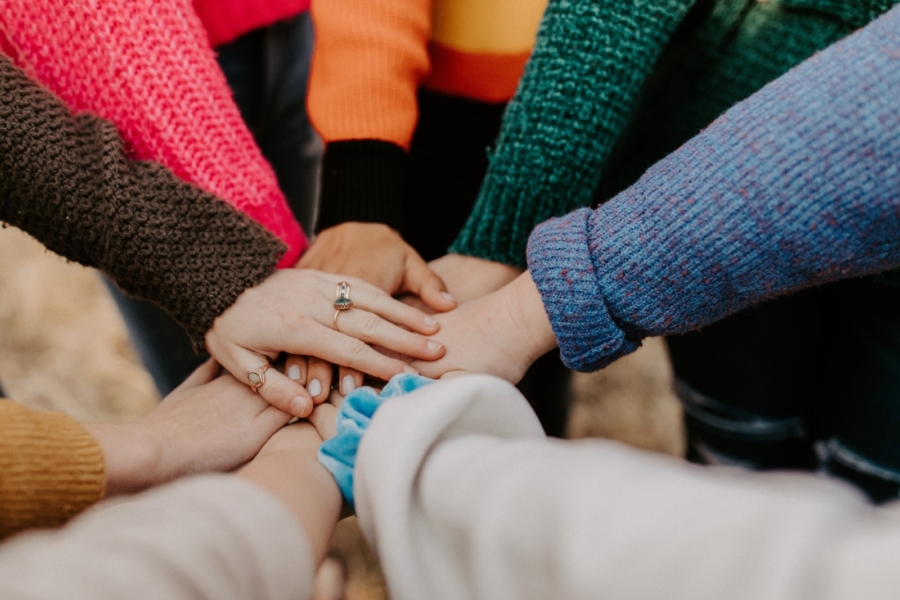 "We are not a 'historically' underserved population. My history is one of ancestors who survived so I could thrive.
My history
didn't
start with 'western civilization.' I am colonially unde
rserved. I am institutionally underserved. And I am historically resilient."
–
Abigail Echo-Hawk
I read this quote earlier this month, and it stuck with me. As a multiracial immigrant, who often reflects on my own experiences and the experiences of those within my inner circle, I am always inspired by the resilience and sheer grit of Black and Brown folks in America. We are an amazing group of people who—despite being institutionally underserved, systemically oppressed, and regularly traumatized—get up, show up, and build ourselves up stronger each time we are knocked down. 
How do we do this? Resilience. 
We build resilience—the capacity to recover quickly from difficulties—through changing existing and harmful narratives. We can reclaim our stories from the ways in which they have been historically misrepresented, and we root them in our truth. 
This inspired me to celebrate a few Black and Brown-led, purpose-driven organizations that I have admired within the Mission Partners network. I recognize and elevate them for having flipped the script from "historically underserved" to "historically resilient" and for their focused work in some of the issue areas we work in to building a more inclusive and equitable society, including education, business, healthcare, and journalism. 
Education
.
Housing dictates education, and unfair housing and lending policies continue to lead to lower funding, lower teacher quality, and curriculum differences for predominantly Black and Brown students. These disparities have created a huge racial achievement gap. 
The Black and Brown Coalition for Educational Equity and Excellence advocates for educational equity in Montgomery County, Maryland. One example of their work was the creation of Educational Equity and Enrichment Hubs (EEEHs) at the start of the COVID-19 pandemic, when Montgomery County Public Schools (MCPS) transitioned to a fully virtual learning environment. The EEEHs were established because many Black and Brown families were unable to support their children in virtual learning due to other inequities exacerbated during the pandemic—job loss, income insecurity, housing insecurity, food insecurity, and systemic racism. EEEHs are low-cost, accessible, safe environments for children to learn and grow with adult supervision, internet access, and meals during the hours of 8:30 a.m. to 5:30 p.m. 
Instead of simply accepting the already existing disparities in education that were exacerbated by the pandemic, the resilience of the Black and Brown Coalition led to a nimble solution for families and children. 
Business
.
According to the Brookings Institute, white families have acquired ten times the wealth of Black families. Business ownership is one pathway to wealth building, but successful entrepreneurship has been more difficult to attain for Black and Brown folks., A recent U.S. News report cited that only about 17.5% of American businesses are owned by Black and Brown entrepreneurs. There are many factors that contribute to this gap including generational poverty, lack of financial capital, inaccessible business loans, and inaccessible business training programs and education.  
To address the staggering racial wealth gaps and increase Black and Brown business ownership, Rising Tide Capital (RTC) started the Community Business Academy, an intensive 12-week business training program. This program—targeted toward intuitionally underserved communities—teaches business fundamentals like budgeting, marketing, bookkeeping, business planning, and management. Graduates of the program have increased their business revenue by 112% and their household income by 58%. Through economic development, RTC is building thriving communities. 
Healthcar
e.
There is a great level of distrust of public health among Black and Brown folks due to the healthcare challenges that we experience—burden of disease, increased mortality rates, lower quality of care, inaccessible care, and a lack of representation among care providers. Additionally, there is a long history of inhumane and unethical medical practices used against Black and Brown folks in America. 
CommonHealth ACTION (CHA) seeks to increase trust in public health and increase health equity through developing people and organizations. CHA's educational offerings work to increase equitable policies, programs, and practices within organizations. An example of this work is CHA's partnership with the Robert Wood Johnson Foundation's Culture of Health Leaders, where CHA leads cohorts of diverse leaders from every field and profession through a three-year leadership development program. The Leaders collaborate and address health equity issues in their own communities. 
A system as large as healthcare requires a shift at these individual and community levels first. Through CHA's individual and organizational development programs, Black and Brown individuals, communities, and allies can be equipped with the skills to build healthcare solutions that work for us—not against us. 
Journalism.
Newsrooms around the country are staffed by mostly white journalists—centering white people and white perspectives. When Black and Brown stories are told by white-dominated media outlets, they can be misrepresented and tinged with conscious and unconscious racial bias. Words are powerful, and the way the media portrays Black and Brown folks can be dangerous, and even fatal. This is evident by the recent uptick in violence against Asian Americans. According to the NYPD, there has been a 1900% increase in hate crimes against Asian Americans in New York City since the start of the COVID-19 pandemic.  
To make matters worse, some media outlets followed former President Donald Trump's lead in referring to COVID-19 as "the China virus," which contributed to the increase in anti-Asian xenophobia and hate crimes across many major U.S. cities since the start of the pandemic. In addition to perpetuating these harmful narratives, white-dominated newsrooms have provided minimal coverage of the violence experienced by Asian Americans. 
Prism is a BIPOC-led news outlet that challenges these dangerous narratives and centers the voices, experiences, and expertise of Black, Indigenous, and people of color, women, the LGBTQ+ community, and other institutionally underserved groups. Prism allows Black and Brown folks to tell our own stories in our own words. It is important we have the freedom and ability to share the reality of our experiences—both positive and negative—to reclaim how the world views us and our experiences. 
These are just a few of the organizations that inspire me to get up, show up, and work every day to make our world a better, more inclusive place. I am grateful to work alongside my colleagues at Mission Partners who are equally as committed to increasing equitable access to opportunities, privileges, and wealth.  
We would love to hear from you on
LinkedIn
and
Twitter
to share
some of the
organizations that inspire your work
to
advanc
e
justice, equity, diversity, and inclusion.
May Robinson, Senior Marketing Strategist
https://mission.partners/wp-content/uploads/2021/02/hannah-busing-Zyx1bK9mqmA-unsplash-1-scaled-e1642108079367.jpg
600
900
Amira Barre
https://mission.partners/wp-content/uploads/2017/11/mp-logo-dark-300x107.png
Amira Barre
2021-02-25 10:01:08
2022-03-23 11:24:45
Institutionally Underserved, Historically Resilient.