Getting More out of Giving Tuesday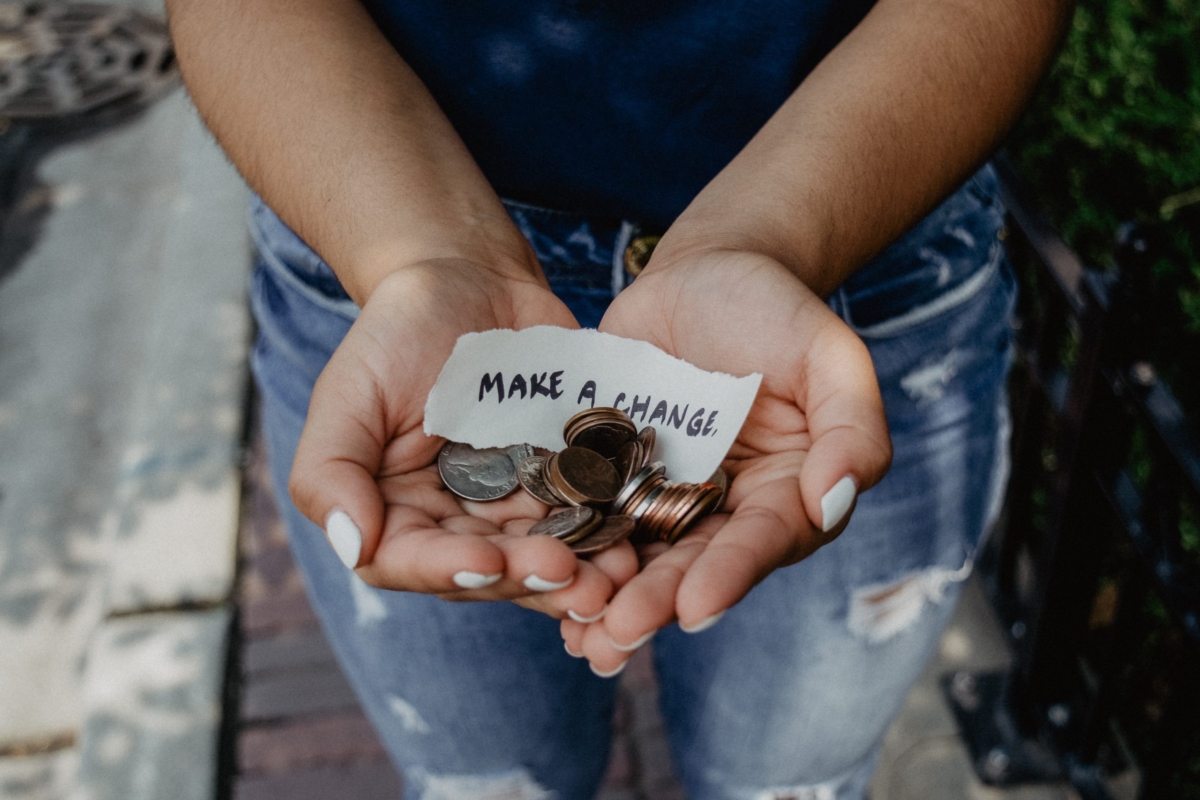 By Bayonia Marshall and Amira Barre
It's mid-November and we can tell by our incoming emails that a big day (some would say the biggest day) in philanthropy is near. 
With subject lines like "Save The Date for #GivingTuesday" and "Giving Tuesday is just around the corner," charities across the country are gearing up for the single largest giving day of the calendar year. 
And for good reason, according to the Chronicle of Philanthropy:
"Giving Tuesday held each year on the Tuesday after Thanksgiving, began in 2012 as an inspirational idea to counter the consumerism of Black Friday and promote charitable giving. The one-day event has grown every year and serves as the kickoff to year-end fundraising for many groups."  According to WholeWhale, it is predicted that $502M will be raised across participating nonprofits this GivingTuesday.  
While there's no shortage of tips on how to fundraise on Giving Tuesday, there's less information to be found on how to ensure your Giving Tuesday campaigns are inclusive and equitable. So, we've gathered insights from experts here at Mission Partners to help you center equity and increase your impact on #GivingTuesday. Good news is, these are not "one and done" tips–they're proven strategies that can take your fundraising efforts through 2020 and beyond.
Giving Tuesday Tip 1: Center Equity
Giving Tuesday has the potential to set your organization up for great success as you head into a new year. Ultimately, the messages your organization shares on this national day of giving can and should set the tone for the rest of the charitable season and beyond. But have you stopped to consider how your messages might be including some and alienating others?  
Pull out your upcoming Giving Tuesday email blast and read it against the tips that Carrie Fox outlines in her recent blog, "

Was it Your Mail I Opened?

", such as "Have you compensated the individual(s) featured in your appeal letter, and "how have you invited those featured in your appeals to review and edit their stories for accuracy?" Keep in mind that if you're sharing a story other than your own, you need to ensure that the person featured has the same opportunity to review for accuracy as your Executive Director would.

Consider the way you speak or write about your role in the community as you create a campaign around your appeal letters. Some words can carry bias and create divides, even though they may be used with good intentions. For example, the phrase "we serve" creates a hierarchy that portrays people or organization as saviors and takes the focus away from the residents, participants or community members that use your services. Instead, use "we work alongside" to foster a sense of collaboration and togetherness. Read more about inclusive and asset-based language in Elena Hilton's latest blog, The Words Matter.

Go beyond the words and take into account visuals, as well. Visual elements can help or harm how your message is not only received, but perceived, so make sure that the intended values are communicated to your audience. As our Graphic Designer, Eleni Stamoulis

explains

, we are all faced with inclusive and equitable design choices whether designer is in our job title or not. One way to incorporate inclusive design is by using diverse images to challenge stereotypes and bias. 
Giving Tuesday Tip 2: Put Your Community First
At Mission Partners, we acknowledge that giving monetarily is not a privilege afforded to all people. Due to the systems in place in our society, some people have easier access to upward mobility, wealth, and resources, and therefore, have the economic means and financial security to donate to the organizations and issues they care about. Create opportunities for everyone to be included in your campaign, including those who can not support financially.
Start by putting the focus of your organization's campaign on people first. Our founder and CEO, Carrie Fox, suggested in this recent

fundraising roundup

that  "you have to think about who is delivering and who is receiving the message.  The pitfall is that many organizations talk about their community versus creating a platform for their community to tell their own story.  The best condition for success is to think about who is delivering the message and is it truly inclusive about the community you are working to advance."

 

Get creative in the ways people can give. Create a pledge for volunteers in your neighborhood or partner with a local organization to help spread the word about your services.

If you multiple chapters or locations across the United States, gather some of your most trusted ambassadors and host a potluck dinner to raise awareness and build supporters for your cause. And be sure to create experiences that appeal to high school and college students, perhaps even creating opportunities for them to create their own experiences within their school or campus communities. Of the current

Gen Z

population, 30% percent have already donated to an organization, and 26% have raised money for a cause.
Giving Tuesday Tip 3. Get Specific On Digital
Beyond email, think about how you engage with your donors and prospects across digital platforms. Mission Partners' consultant and CEO of Positive Equation, Dana Bakich, suggests that you should spend a week or two priming and educating your audience around a single issue before presenting your ask. By December 3, your current and potential donors will be able to visualize and understand where their dollars are going. "Record or use live videos to capture what your organization is trying to solve for from start to finish," says Dana and "don't try to cram tons of information in the content you create." Stick to one specific area around your cause that you want to ask for, and attach a dollar amount to it. For example, Dress for Success, a global nonprofit that provides professional attire for low-income women, primed and educated their donors by breaking down the suiting process, and attaching a dollar amount to it.: such as "For $20, you can provide a woman with her first career counseling session." When you roll out your ask, people will remember the stories they heard, better understand their impact and feel compelled to give. 
Giving Tuesday is just around the corner, so don't let this powerful day of giving go by without getting the most out of it. As you go forth with your campaign, remember: Lead with equity, center your community and get specific on digital. 
Want to perfect your giving strategy in 2020 or create a year round action plan? Contact us at connect@mission.partners to schedule an information session or click here to learn more about our Communications Planning + Activation services. 
https://mission.partners/wp-content/uploads/2019/11/kat-yukawa-K0E6E0a0R3A-unsplash-scaled-e1617888654487.jpg
800
1200
Elefant
https://mission.partners/wp-content/uploads/2017/11/mp-logo-dark-300x107.png
Elefant
2019-11-15 17:28:00
2022-03-23 11:39:30
Getting More out of Giving Tuesday