Accountability in Communications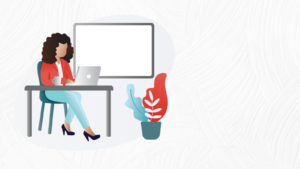 Mid-way through every year, I take time to reflect on what the first half of the year has yielded. I consider what all has happened in the world around me, and what challenges and opportunities could be ahead.  There's also one question that remains top-of-mind and is particularly relevant to me as a professional communicator – am I doing enough? This question has less to do with the quantity of work but rather a thoughtful review of whether my words and work inspire accountability to meaningful action.
Embedding equity through the lens of communications requires understanding the role that communication plays in a given context, especially as strategies, campaigns and messages can and do resonate differently in communities defined by differing social, cultural, economic and geo-political views, norms and systems.
Communications Can Only Take You So Far
I believe that a core part of being a skilled communicator is knowing the limitations of this field. Of knowing that messaging, campaigns and strategies can only affect change, when the systems, structures and values lying beneath those words are also disrupted, shifted and ideated. Understanding the limits of communications has given me a directional guide as I consult clients from the lens of media, branding and positioning.  Although not every problem is a communications problem, every problem will be communicated. A core tenet of advising in the space of communications is the ability to decipher when a problem requires a communications' fix, versus another solution, be it systemic, personnel, policy, product, service or something else. Knowing that communication will only go as far as the actions carried out in response will allow it to be even more demonstrative in channeling intention to impact.
The New Year is always a fascinating time to witness the phenomenon of "communicating versus doing" through the form of setting resolutions. Take for instance the pointed jokes at the lack of follow-through on New Year's resolutions. Mainstream American culture is filled with allusions to this. When you search "new year's resolution jokes" on Google it yields approximately 959,000 results – full of deprecating and sarcastic memes, cartoons, comics, greeting cards and puns. You've likely also heard or used common phrases that allude to exactly this point:
Talk the talk, walk the walk
All bark and no bite
Actions speak louder than words
Put your money where your mouth is
Even in these old-school, mainstream, idiomatic expressions, there is an understanding that actions must back what is communicated. Or take the question I always ask myself, "am I doing enough". This question has less to do with the quantity of work but rather pertains to the diligence of one's words, promise and accountability to an action.
Inspiring change and moving individuals and organizations from intention to transformative impact through communications requires an understanding of the bigger picture, collaborative ideating of solutions, and metrics that help plot a course of accountability to stated commitments. In the example of embedding equity at an organization that serves a particular community through an offering, it is imperative to clarify an approach the organization will employ that will simultaneously dismantle harmful norms, systems and structures, while focusing on the goal of equitable longevity.
From Intention to Impact
At Mission Partners, we recognize and openly discuss that shifting power structures, systems change, and the de-centering of white dominant norms – does not occur in a silo of a conversation, a policy and procedures manual or a promise – but rather in continual accountability to the commitments that are laid. Our team acknowledges the weight that our words carry and the responsibility we bear to acting on those words.
In ensuring we strategize to uphold anti-racists and equitable systems, here is the approach we take in co-creating strategies with mission-driven organizations:
We Listen – often between the words, and always to those at the margins. We believe that listening carefully to those outside and around traditional seats of power can reveal critical information about where an organization is, and where it is going. We listen carefully and respectfully to all people and all perspectives.
We Navigate – developing a sound strategy requires a steady partner and guide. We understand that our clients have big ideas and bold ambitions. We deploy best-in-class research strategies to understand the full scope of a situation and then collaborate closely with our partners to develop communications strategies that tackle tough problems. We speak truth to power with love whenever required. And we intentionally assess and help rebalance power within organizations to address the ideas and perspectives of those most impacted by the work and tangibly advance goals with an inclusive and values-based mindset.
We Co-Create – we are called in at mission-moving moments, to help our clients make the greatest impact. We help our clients get at the heart of why their work matters, making sense of complicated strategies and complex topics in ways that move people to action.
We Amplify – we position our clients and their issues for success. An idea will only go so far without a community of champions. We build campaigns that move audiences to allies and consumers to champions.
In the space of communications, we have a responsibility to upholding justice, equity, diversity and inclusion (J.E.D.I.) within the framework of communications. Simply put, talking about and/or believing in the work is separate from actually doing the work. The necessary and uncomfortable work lies in the journey of channeling a desire and intent into configuring a strategy for acting on it. Through our process at Mission Partners, we guide our clients from those ideas to transformation. Ultimately, saying and doing are not one and the same.
If you like the header image, check out BlackIllustrations.com for more inclusive images and illustrations.
By: Nimra Haroon, Senior Strategist
https://mission.partners/wp-content/uploads/2021/05/5.13-e1642106536656.png
506
900
Rachel Weber
https://mission.partners/wp-content/uploads/2017/11/mp-logo-dark-300x107.png
Rachel Weber
2021-05-13 08:58:58
2022-03-23 11:19:01
Accountability in Communications