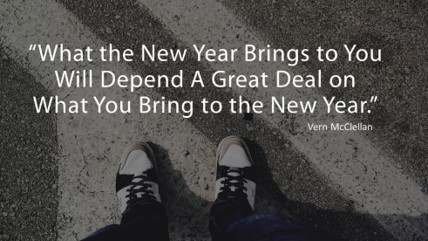 Another year has arrived and with it, millions of little moments to start anew. New routines. New commitments. New projects that will surely pull us in all sorts of directions. But isn't that the beauty of new beginnings? We get a fresh start, each day a blank page, and each day an opportunity to move towards making our world a better place for everyone.
At Mission Partners, 2018 gave us a solid glimpse for what's to come in this year ahead. As our nation continues to grapple with issues of justice and equality, our work was and will continue to be bound together by a commitment to build more equitable communities, and a fierce acknowledgement in the power of people to break down barriers and build connecting lines between even the most divisive of issues.
In 2018, we
developed bold new strategic plans for nonprofits, foundations, and socially responsible organizations who committed to increase their impact—and to challenge the status quo.
built fresh, new narratives that led with strength and simplicity—and that were based on insights gleaned through research—about housing, health, higher education, philanthropy, and public media.
led and facilitated board meetings and community convenings that challenged long-held ways of working, and identified new solutions to bring often unheard voices to the forefront.
hosted and facilitated community meals and working groups to drive changes in antiquated systems, including philanthropy and the workplace.
designed creative campaigns that presented the impact of established organizations in new ways, driving increased community impact and engagement.
Perhaps most importantly, we committed ourselves even further to the work of equity, inclusion, and identity in our practice with clients and in our own organization. We expanded our leadership team with Becky George as Director of Community Engagement, which will allow us to scale our Mission Forward trainings, workshops, and convenings in the year ahead, and we elevated Bridget Pooley to Director of Client Services to ensure that our work and impact is consistently strong across all projects and teams. We introduced a new series of Equity + Design Thinking Workshops, and we'll soon begin offering a new workshop series focused on deepening conversations around Race + Identity.
We believe that communications and collaboration can change the world. In this new year, we plan on challenging ourselves to be the best we can be for ourselves and our community. We look forward to building a better future with you in the year ahead.
With gratitude in our hearts and fervor in our souls,
Carrie Fox
https://mission.partners/wp-content/uploads/2019/01/Picture1.jpg
241
428
Carrie Fox
https://mission.partners/wp-content/uploads/2017/11/mp-logo-dark-300x107.png
Carrie Fox
2019-01-01 11:05:46
2022-03-23 11:44:14
Time to Begin Again