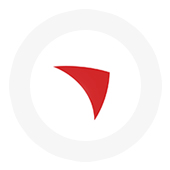 "What do we do now?" 
"Are we still even relevant?"
"We need to rethink this strategy."
"I don't think our message matters anymore."
These are just some of the messages I heard yesterday from nonprofit and foundation leaders, all concerned in their own way about how the outcome of this Presidential election will affect their work.
True, waking up to this new reality is jarring in many ways, and the hurdles we'll face as a nation are many. However, this is no time to question the value of purpose-driven work. We need those strong social programs, those breakthrough ideas and those smart solutions now more than ever to drive positive progress in our country.
We need the example that your organizations set every day for others. People who are climbing their way up the economic ladder, who are advancing their education, who are contributing back to society in meaningful ways. We need you.
The question that may still linger though is "Where do we go from here?" To shed some important perspective on that question, I'll sit down next Tuesday at The Chronicle of Philanthropy with Bill Milliken—a decades-long leader in social innovation. Bill founded Communities in Schools, the largest, most effective dropout prevention organization dedicated to keeping kids in school and helping them to succeed. And he's now built a new organization committed to sharing what he's learned during his tenure at Communities in Schools. We'll talk about how he advanced his mission even when administrations seemed against him, and even when politics (with a big P and a little p) got in the way.
It was Buddha who said that "every experience, no matter how bad it seems, holds within it a blessing of some kind. The goal is to find it."
Let's keep looking. See you Tuesday, at the final installment of Mission Forward 2016.
If you're not yet registered, please reserve your seat today.
http://mission.partners/wp-content/uploads/2016/11/mp-icons-arrow.jpg
170
170
elefant
http://mission.partners/wp-content/uploads/2016/11/Screen-Shot-2016-11-17-at-9.00.44-PM-300x107.png
elefant
2016-11-11 06:45:24
2016-11-29 23:21:46
Where Do We Go From Here?