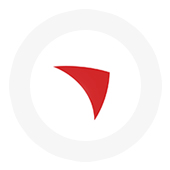 Sometimes, the most unexpected stories stick with us, for unexpected reasons.
Last month, I heard a fascinating interview on NPR with Columbia University astronomer David Kipping. Kipping and his team are hot on the trail of alien moons. Yes, alien moons.
Astronomers have discovered planets orbiting distant stars, but they've never discovered a moon outside of our solar system—which we've learned (or at least I did after hearing the interview) is the critical element in the search for life beyond our planet.
The tale of these alien moons has been running through my head for weeks, but not necessarily why you might think. On the surface, Kipping's pursuit is indeed fascinating and important, made even more so as the interest and investment in space exploration rises and the idea of a life beyond Earth seems within reach.
But, I'm sorry to say, the science of alien moons isn't what stuck with me.
Rather, I starting thinking about the intersection between those alien moons and the kind of remarkable investigation and discovery I see happening in the social sector.
For most of us in the business of doing good, we have certain "stabilizing" factors. Most of us remain grounded by the people we serve, the missions we fulfill, and the value we provide.
But, what would life be like if we looked beyond the stability of what we do, or what we've built in order to affect significantly greater change tomorrow?
I've been asking some variation of that question in strategy sessions I lead for clients since I first met Mauricio Lim Miller, who instilled the idea of "questioning the expected" in me a few years back. And, it's a theme that's been backed up in recent months through inspiring conversations with Plinio Ayala of Per Scholas and Bill Milliken, founder of Communities in Schools.
Questioning the expected, and being willing to explore new ways for an idea to thrive is really at the heart of our new Mission Forward series, which launches today, and will feature the voices of dozens of thought leaders, including the three mentioned above.
Over the course of the next 18 months, I'll be moderating conversations with each of them—individuals who have pursued their own "alien moons"; who have pushed themselves and their organizations to look beyond their own stability, to think bigger and bolder about what it takes to find life in a new idea—and the philanthropist or partner who chose to invest early in their idea.
The curious thing, I believe, is that there are commonalities in each of the changemakers who are pursuing new and different solutions to old questions, and it's why I am so excited for this Mission Forward series.
Just like Kipping and his alien moons, if you're on the hunt for something that can bring new life and new clarity to your organization's purpose, and your drive forward, I do hope you'll join me this summer and fall.
To finding your own alien moon—
http://mission.partners/wp-content/uploads/2016/11/mp-icons-arrow.jpg
170
170
elefant
http://mission.partners/wp-content/uploads/2016/11/Screen-Shot-2016-11-17-at-9.00.44-PM-300x107.png
elefant
2016-05-20 06:18:52
2016-11-29 23:26:56
Life, as We Don't Know it?