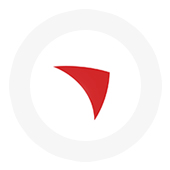 "Focus on the outcomes, not the activity."
It's one of my most-often used phrases at C.Fox, and it's just as much a statement as it is a challenge to my team. Specifically, it's a challenge to break away from traditional ways of thinking about communications metrics to focus instead on how strategic communications can move missions forward.When organizations focus too much on activity, I believe the only place they move is in circles.
While measuring outcomes over activity may seem like common sense, new research shows that 70% of nonprofits are still stuck in the slog of measuring communications activity. In fact, more than 80% of survey respondents admit to tracking "reach metrics" (press mentions, follower growth on social media accounts, search engine rankings) and "output metrics" (events hosted, tweets posted, policy briefs published).
Why?  Because, quite frankly, it's easier.  There are tools galore to make day-to-day communications activities look meaningful. But not so much if you're trying to correlate communications efforts to impact or outcomes. But what's the point of those published reports, tweet chats or news hits if you're not seeing any direct correlation to mission advancement?
Earlier this year, we piloted a new measurement tool at C.Fox called Spur Change, designed to track the progress of business goals against strategic communications efforts. What we found in the pilot phase is that Boards and their leadership have been craving this kind of tool—a dashboard-style view of outcomes that gets beyond the bean-counting of communications metrics, and provides instead rich insights into the role that communications plays in moving missions forward.
We also found that the most compelling outcomes occurred when three key elements were firmly in place:
Communications had a central seat at the executive table. It was never an afterthought.
The communications team listened just as much as they talked, and they used what they found to improve and adjust their messages for even better outcomes.
Communications messages were narrow-casted, vs. broadcasted. Those who focused their communications to a smaller set of influential audiences saw a direct increase in engagement vs.when they broadcasted their message to the general public.
Is your organization among the 70% still measuring activity over outcomes?  If so, make 2017 the year to put strategic communications at your executive table. Let's spur change, together.
http://mission.partners/wp-content/uploads/2016/11/mp-icons-arrow.jpg
170
170
elefant
http://mission.partners/wp-content/uploads/2016/11/Screen-Shot-2016-11-17-at-9.00.44-PM-300x107.png
elefant
2016-11-05 06:40:12
2016-11-29 23:26:27
Measuring What Matters