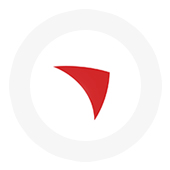 It's strategic planning season.
This month, tens of thousands of organizations will start their strategic planning process for 2017.  And according to Inc. Magazine, more than 50% of those organizations will find the entire process futile.
Some of the questions that lead to this strategy-on-a-shelf syndrome: "We built a plan that was too big for us", "We didn't take into account the true capacity of our team", or "We didn't spend enough time thinking about why we do this work or for whom we're doing it."  
Here at C.Fox, we're currently counseling a number of organizations through the process, all from their own unique position: There are some organizations planning for launch, others are merging and some are re-booting. The request in all cases is nearly identical: "Help us get from here to there."
As we help each organization do just that over the coming months, and make sure they ultimately have a strategy that sticks, we'll ask a whole series of probing questions, some of which we share here in case you're entering the season of strategic planning, too:
What Are We Solving For? Can you answer this one in a way that would compel your supporters to act?  Don't shortchange the process of understanding and articulating why your organization matters, and what it's working to achieve. As much as you think someone will support you because you've got a great idea, you must be prepared with proof that your idea is a real and relevant one. (And that means wrestling with how you're measuring your impact on the issue too.)
What Do We Stand For? Surprisingly, most people have a much easier time answering "what are you against?" even though the answer to the first question is at the heart of your organization's purpose and values. Once the answer is identified, and consensus among the team is reached, other business decisions start to fall more naturally into place.
Who's Our Most Important Customer? One of Peter Drucker's signature questions. As Drucker saw it, you've got primary customers (those whose life is changed because of your work) and secondary customers (those who must be satisfied for your organization to achieve results.) If you want your plan to stick, take the time to understand your customer base, and build a plan to engage a select number of them in the planning process before you even think about plotting strategy.
What Do Others Think Our Value Is? Do you know what your primary customer would say if you asked them to define your value? Strategic planning can't happen in a vacuum, regardless of how well you think you know answers to the questions above. Talk with enough people at least one step removed from your organization to find out how they describe your organization and its impact, and to uncover possible weaknesses or threats in your model. You'll likely find that their answers contain some of the most crisp and compelling elements of your work, in a way that only an outside perspective can see.
http://mission.partners/wp-content/uploads/2016/11/mp-icons-arrow.jpg
170
170
elefant
http://mission.partners/wp-content/uploads/2016/11/Screen-Shot-2016-11-17-at-9.00.44-PM-300x107.png
elefant
2016-10-14 06:30:24
2016-11-29 23:27:30
Getting From Here to There